Croatian unique White Wines
Nestled in the gentle hills of the Drava Valley in northern Croatia, the Maruševec Estate Winery has been a part of our family history. Since 1883, hand-picked quality wines have been made with love and tradition from our five hectares of marl and limestone soil. At Maruševec Estate Winery, we produce dry white and rosé wines characterized by fresh fruity aromas and fine herbal notes. Our quality wines are regularly awarded at Croatian and international wine exhibitions.

"Light and crisp, with redcurrants followed by some fresh citrusy notes and a fine elegant structure."
Rosé 2021
90 points

"Nice depth and freshness. Well made with red fruit intensity, some toasty autolysis, ripe citrus, and a lively mousse."
Brut
90 points

"Pronounced minerality surrounds flavours of lime and crispy green apple. Vibrant."
Sauvignon blanc 2021
89 points

"Gentle, citrus fruit on the nose. Crisp green apple flavours with pronnounced minerality."
Pinot blanc 2021
89 points
Awards from previous years:

"Herbaceous nose with green apple skin and lemon. Refreshing and piquant with a pleasant finish."
Sauvignon blanc 2020
89 points

"Delicate lemon and stone fruit nose. Mineral, restrained and pleasant with fresh acidity."
Pinot blanc 2020
86 points


"Elegant yet intense stone and green fruit with a floral expression and fresh finish."
Pinot blanc 2019
89 points

"Fresh, lemony, peachy and lean with a Mediterranean feel and an impressive finish."
Pinot gris 2019
89 points

"Peach, elderflower and a hint of orange peel. Clean and pure, with green grass and lime flavours and a fresh, lifted finish."
Sauvignon blanc 2018
90 points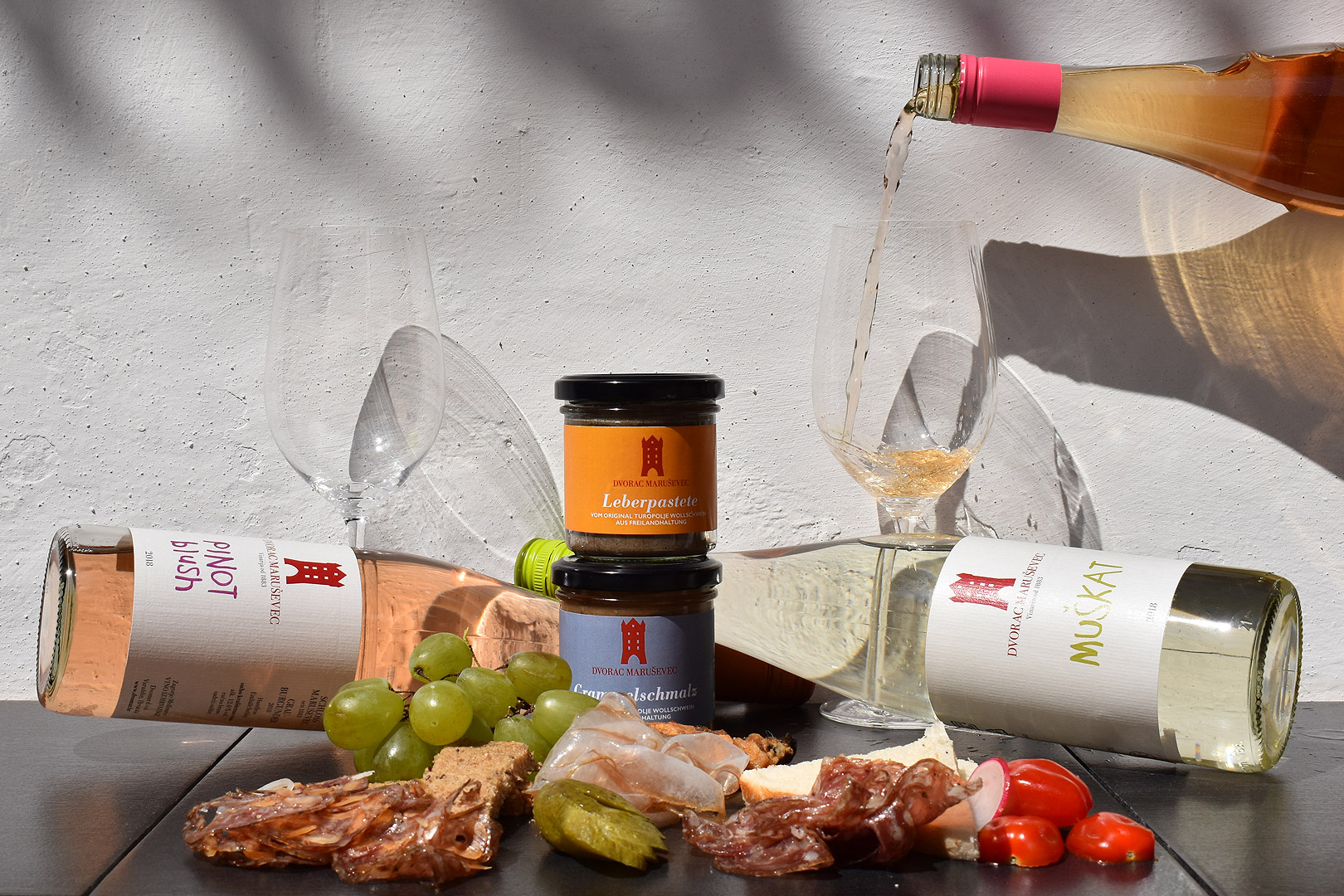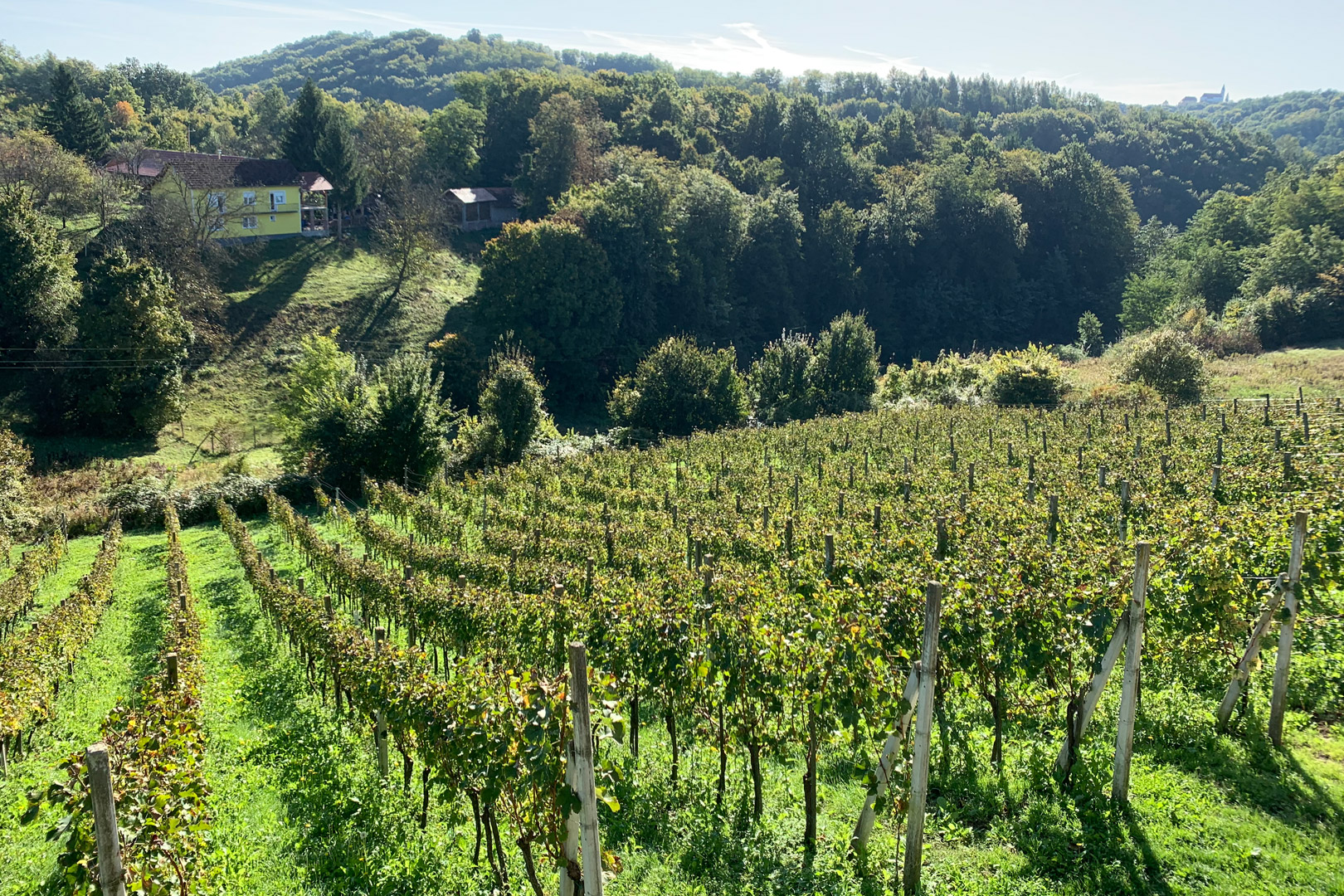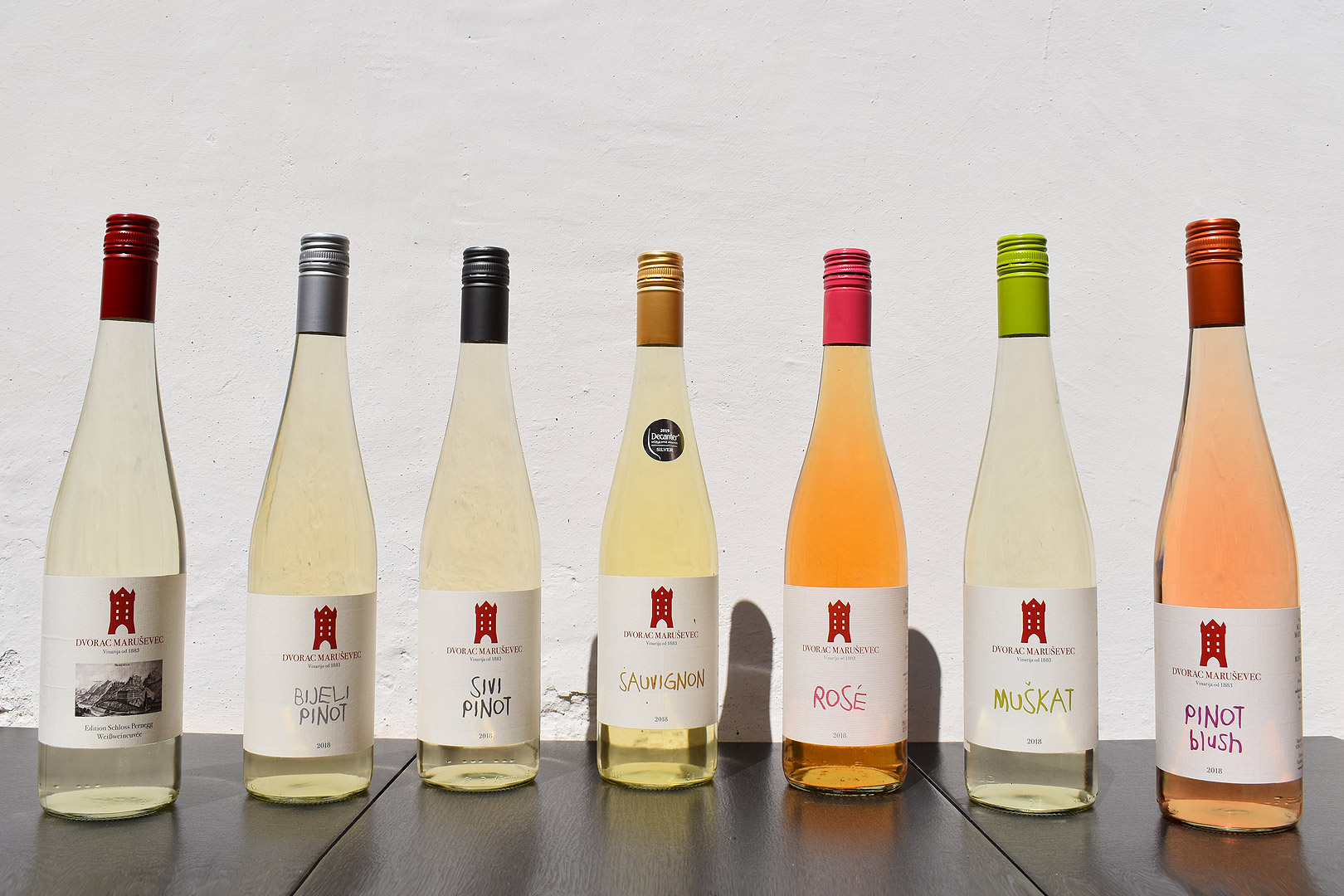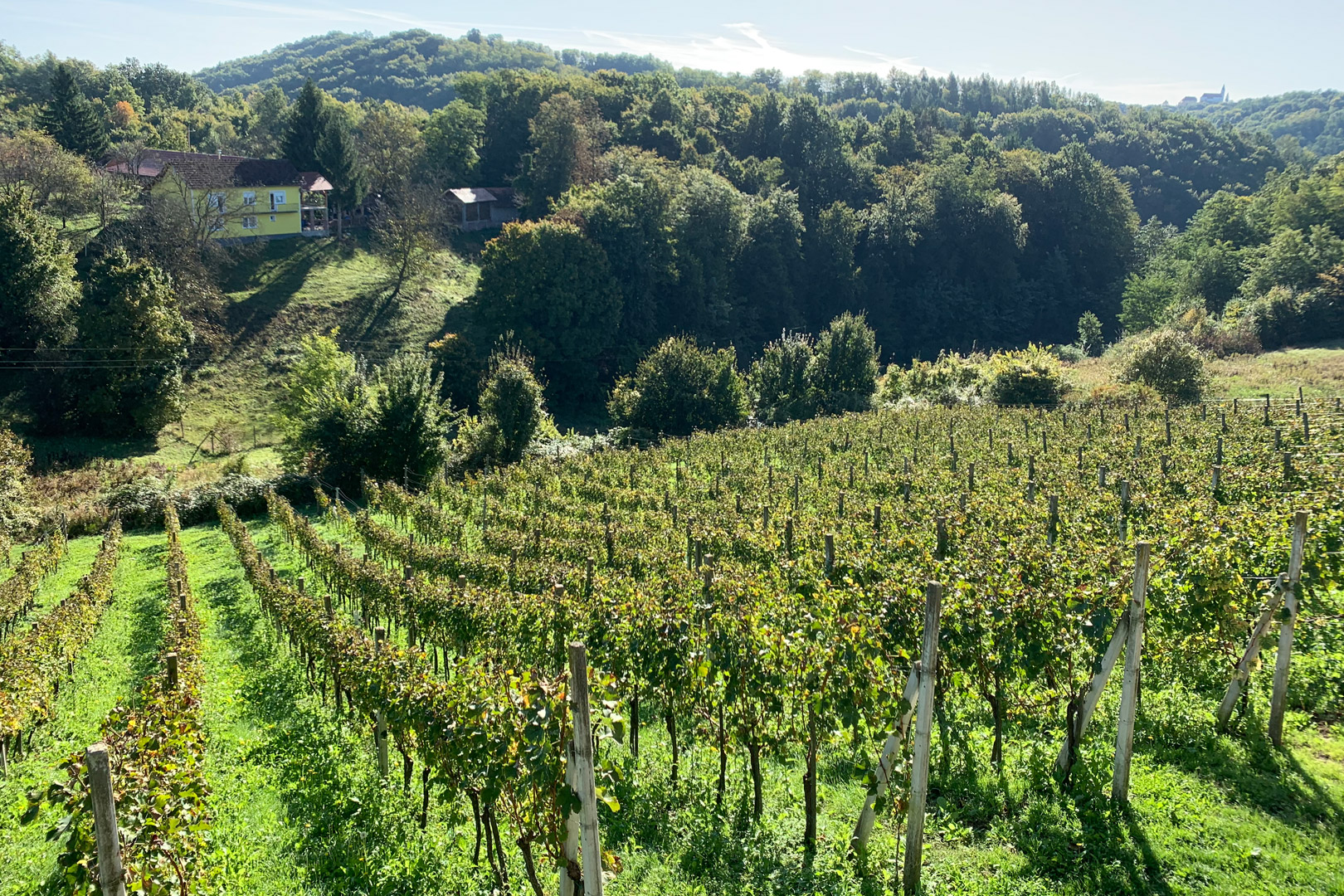 Our elegant Whites & Rosés
Sauvignon Blanc
Sauvignon | Sauvignon Blanc
A straw yellow wine with dominant notes of nettle and green pepper and a palate with herbal tones of celery and parsley.
Bouteille 0,75l | 11,50 €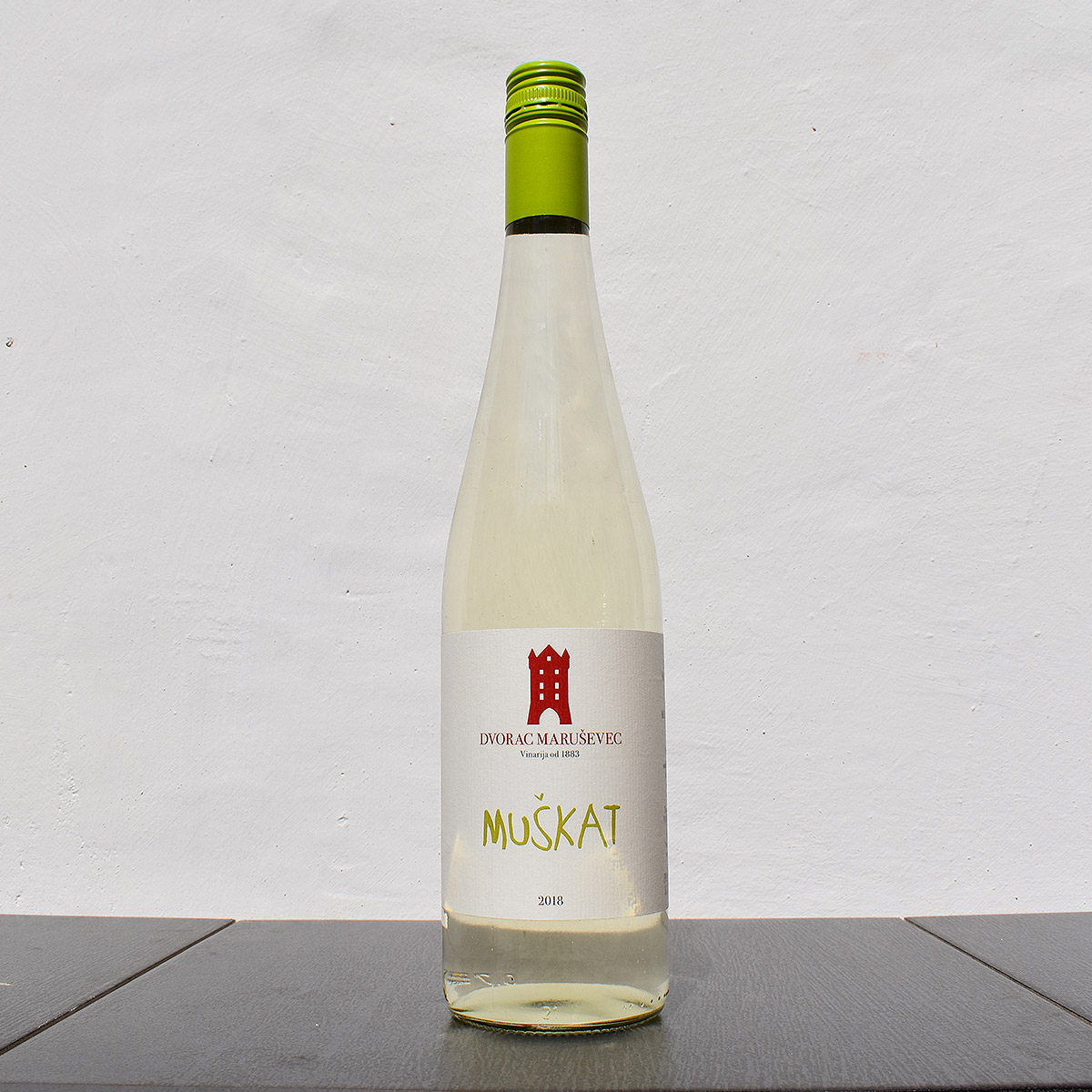 Muscat
Muškat | Gelber Muskateller
A fresh, harmonious wine with floral elderberry aromas, fruity notes of citrus fruits and a herbal note of dry hay.
Bouteille 0,75l | 11,50 €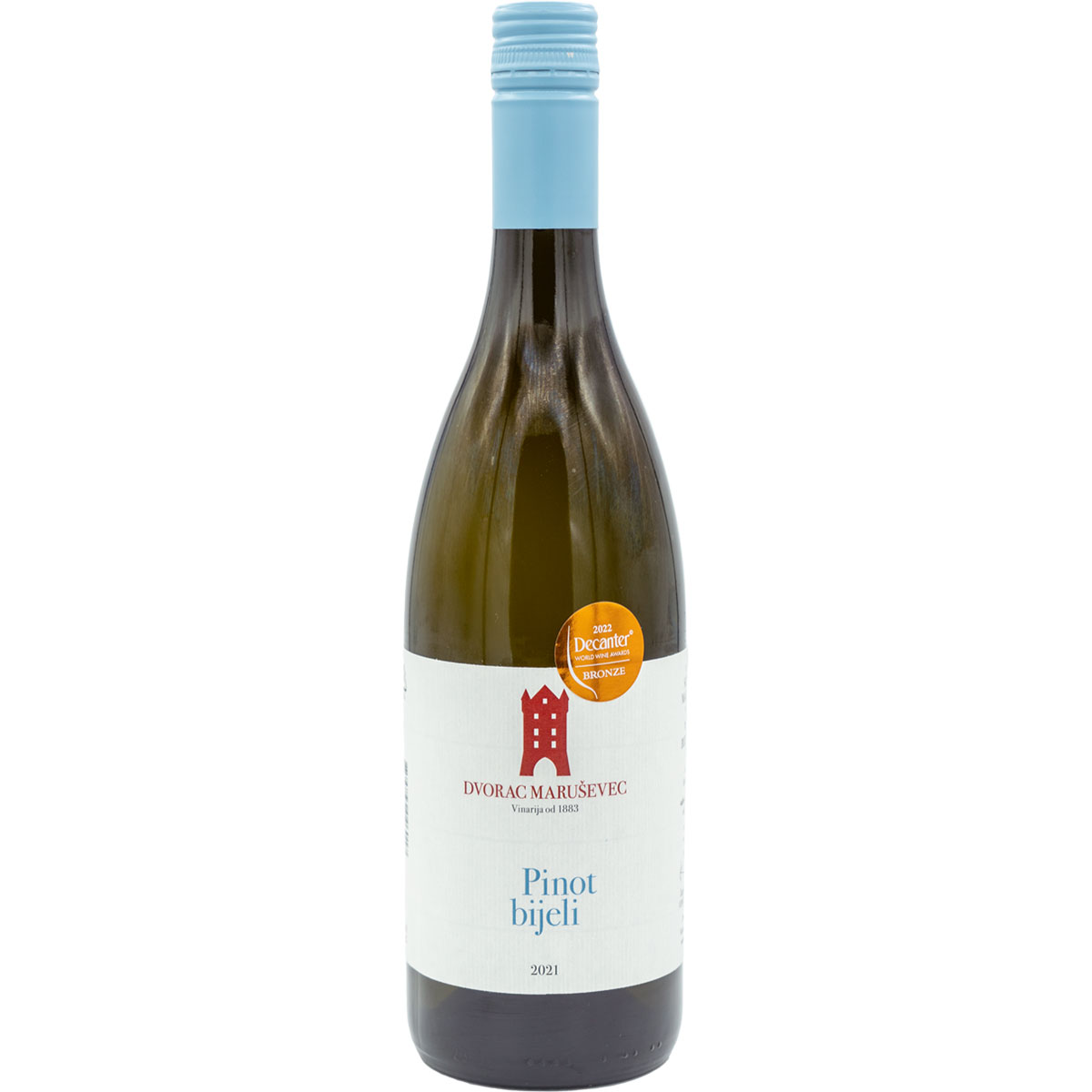 Pinot Blanc
Bijeli Pinot | Weißburgunder
The Pinot Blanc is characterized by an elegant bouquet of tropical fruits and wild herbs as well as a harmonious acid structure.
Bouteille 0,75l | 11,50 €
Pinot Gris
Sivi Pinot | Grauburgunder
A mature wine that combines herbal and fruit aromas – overripe pears and peach – with salt and minerality.
Bouteille 0,75l | 11,50 €
Rosé
Crni Pinot Rosé | Pinot Noir Rosé
A Pinot Noir of pale pink colour with pronounced fruity notes of raspberry and blackberry and floral notes of violet.
Bouteille 0,75l | 11,50 €
Brut Nature
Pjenušac | Sekt
 An elegant sparkling wine. Produced according to the Méthode traditionelle.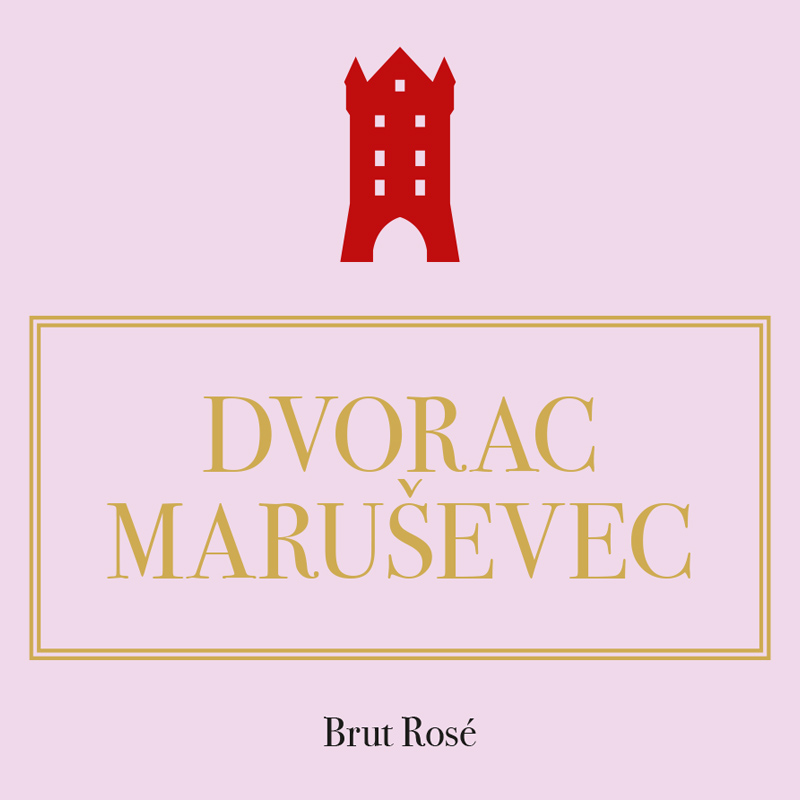 Brut Rosé
Pjenušac Rosé | Sekt Rosé
A playful Blanc de Noirs. Produced according to the Méthode traditionelle.
Our wines are served in selected restaurants and can be purchased at delis in Austria and Croatia as well as online directly from us. All our wines can be ordered with specialised labels of your choice – please ask for an offer.