Maruševec
Estate
A Visionary Treasure
Maruševec Estate
Maruševec Estate is situated in the spectacular greenery of Varaždin county. The castle itself is surrounded by a fifteen-hectare English garden in the middle of which sits a romantic lake planned by the famous garden architect Carl Gustav Svennson around 1900. With its 14th-century origins, Maruševec Castle is one of the oldest buildings of Northern Croatia. Though it was first built by the aristocratic family Vragović, Maruševec Castle received its current appearance in the late 19th century. Count Schlippenbach constructed the iconic four storey tower and introduced German romantic elements. In 1883 Oskar von Pongratz acquired the whole of Maruševec Estate and added the final touch to the castle by expanding the main wing.
The aristocratic Pongratz family were among the most influential and important entrepreneur families of Croatia in the second half of the 19th century, having made their fortune in construction and industry. They cofounded the Ožujsko Brewery and the Croatian Escompte Bank, built the railway from Zagreb to Rijeka as well as the harbours in Rijeka and Trieste. Signs of their success are found throughout the country — from impressive buildings in Zagreb like the family Palais on Jelačić Trg, and the Villa Pongratz in Visoka Ulica which now serves as the Presidential Residence.
In 1945 the state seized most privately-owned land, and the Pongratz family were forced to cede their many estates – including those of Maruševec, Čalinec, Ormož, Dornava, Polzela and Šenek. A campaign over many years on the part of the Pongratz family to be reunited with their lost estates ensued, and led to success in 2004 when parts of Maruševec estate were restituted to them.
In 2015 DVOMAR was founded by a new generation of the Pongratz family. Helmed by the son of the last Oscar von Pongratz, DVOMAR strives to restore and revitalize this unique jewel of Croatian heritage.
Gustav Ritter von Pongratz
Oskar von Pongratz in front of Marusevec castle ca. 1925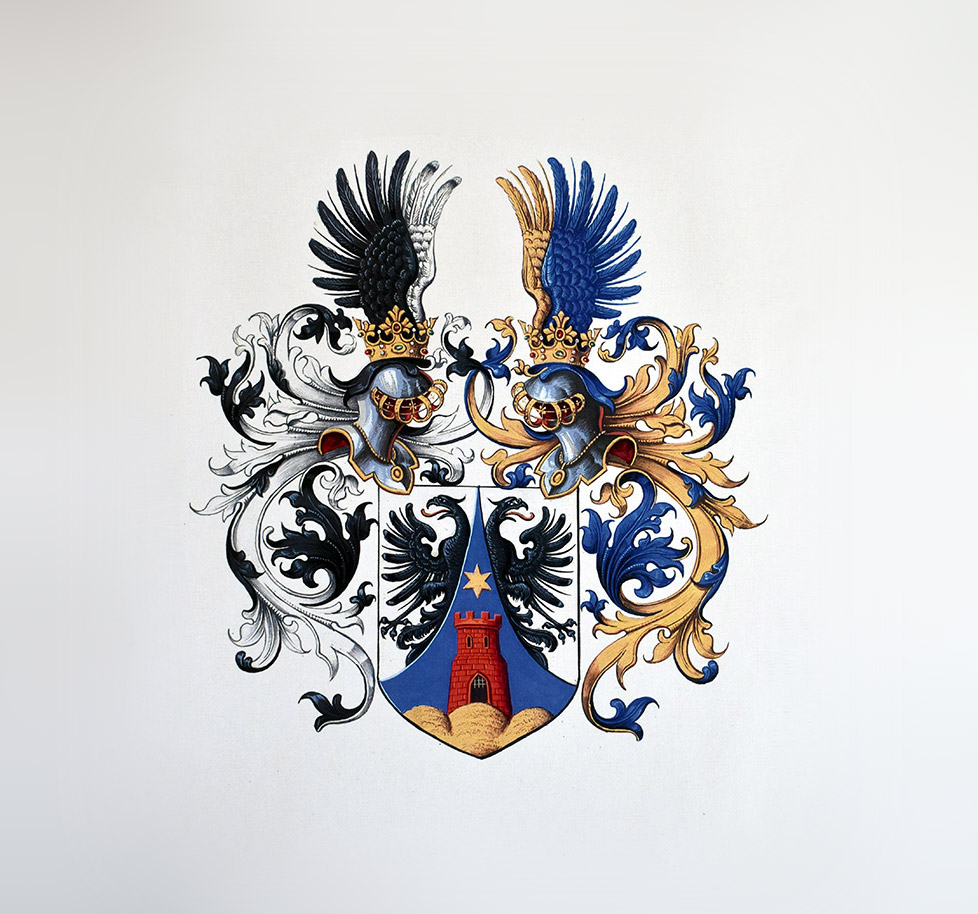 Palais Pongratz on Jelacic Trg ca 1890 
Oscar von Pongratz in front of Maruševec Castle 1976
Villa Pongratz in Visoka Ulica ca. 1890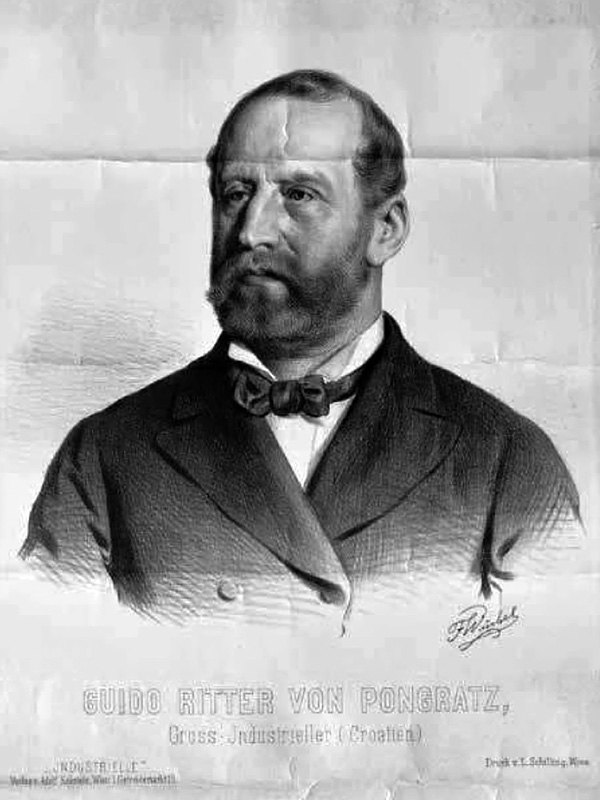 Guido Ritter von Pongratz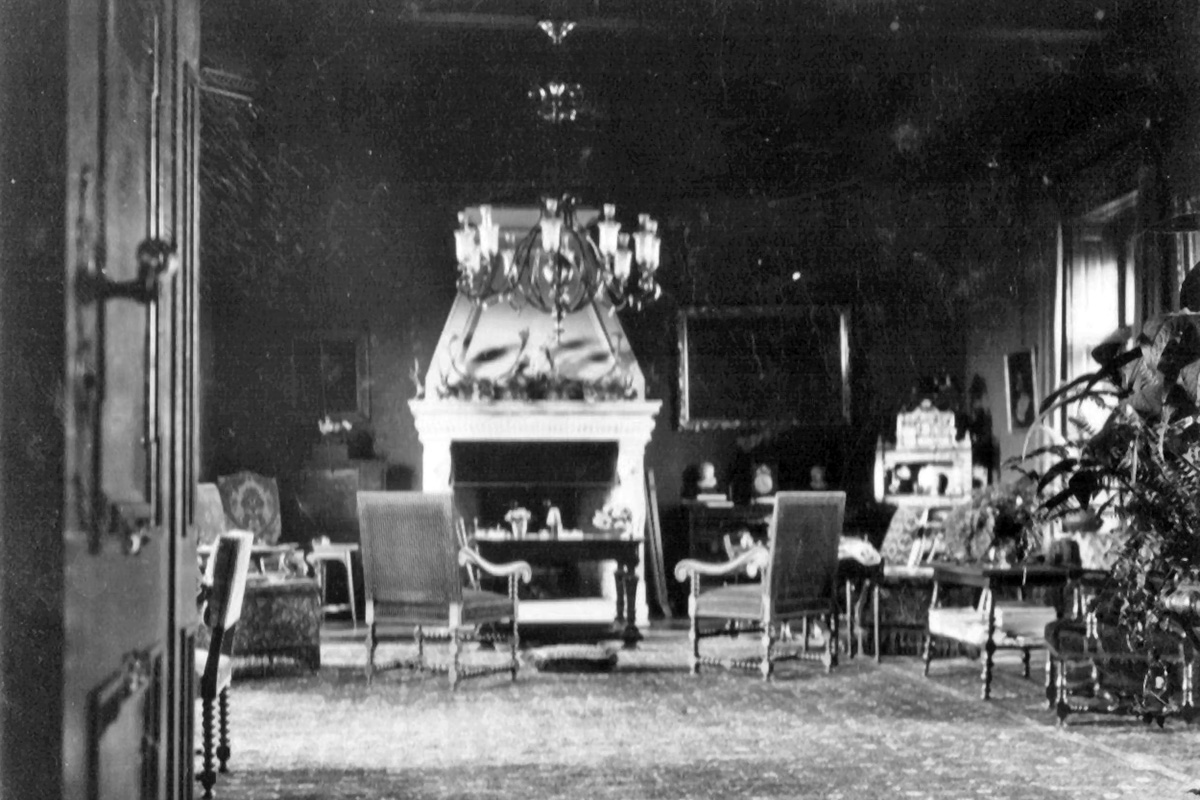 Salon in Maruševec castle ca. 1920
Maruševec castle after expanding the main wing in 1900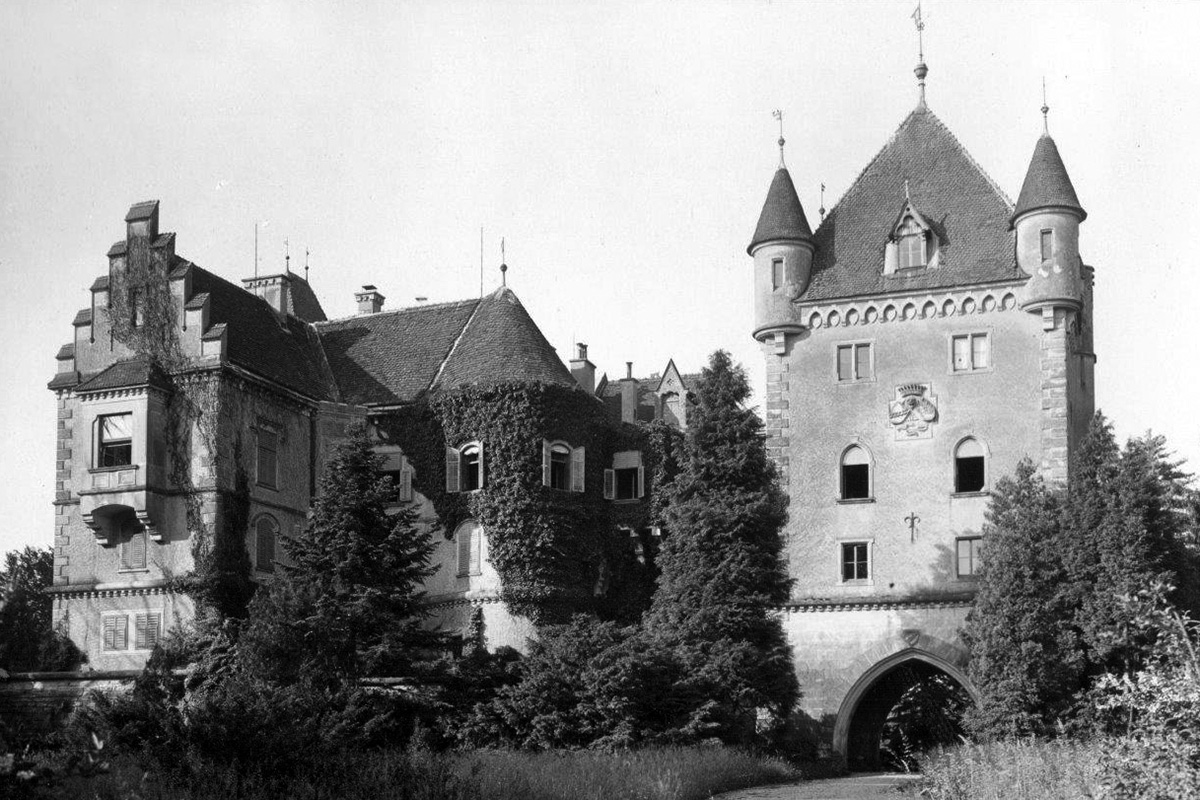 Maruševec Castle ca. 1910