Maruševec
Estate
The Authentic. By Tradition.
Everything we do is grounded in tradition, a respect for our environment, and a desire to bring high-quality natural products to our customers. From our marl and limestone soil grow our hand-picked grapes, in our pastures graze and meander our unique pigs, out of the shadow of Maruševec Castle grew Dvomar founded by the two close friends Maximilian von Pongratz and Christoph Eder.
Maruševec Estate is located in Varaždin County in northern Croatia. The castle was built in several phases between the 14th and 19th centuries and impresses with its striking four-storey tower. In 2015, we at Dvomar revitalised the Maruševec Estate Winery, founded in 1883. We also began to breed the endangered original Turopolje wool pig and to offer sustainable forestry services.
Winery
Nestled in the gentle hills of the Drava Valley in northern Croatia, the Maruševec Estate Winery has been a part of our family history.  Since 1883, hand-picked quality wines have been made with love and tradition from our five hectares of marl and limestone soil. At Maruševec Estate Winery, we produce dry white and rosé wines characterized by fresh fruity aromas and fine herbal notes.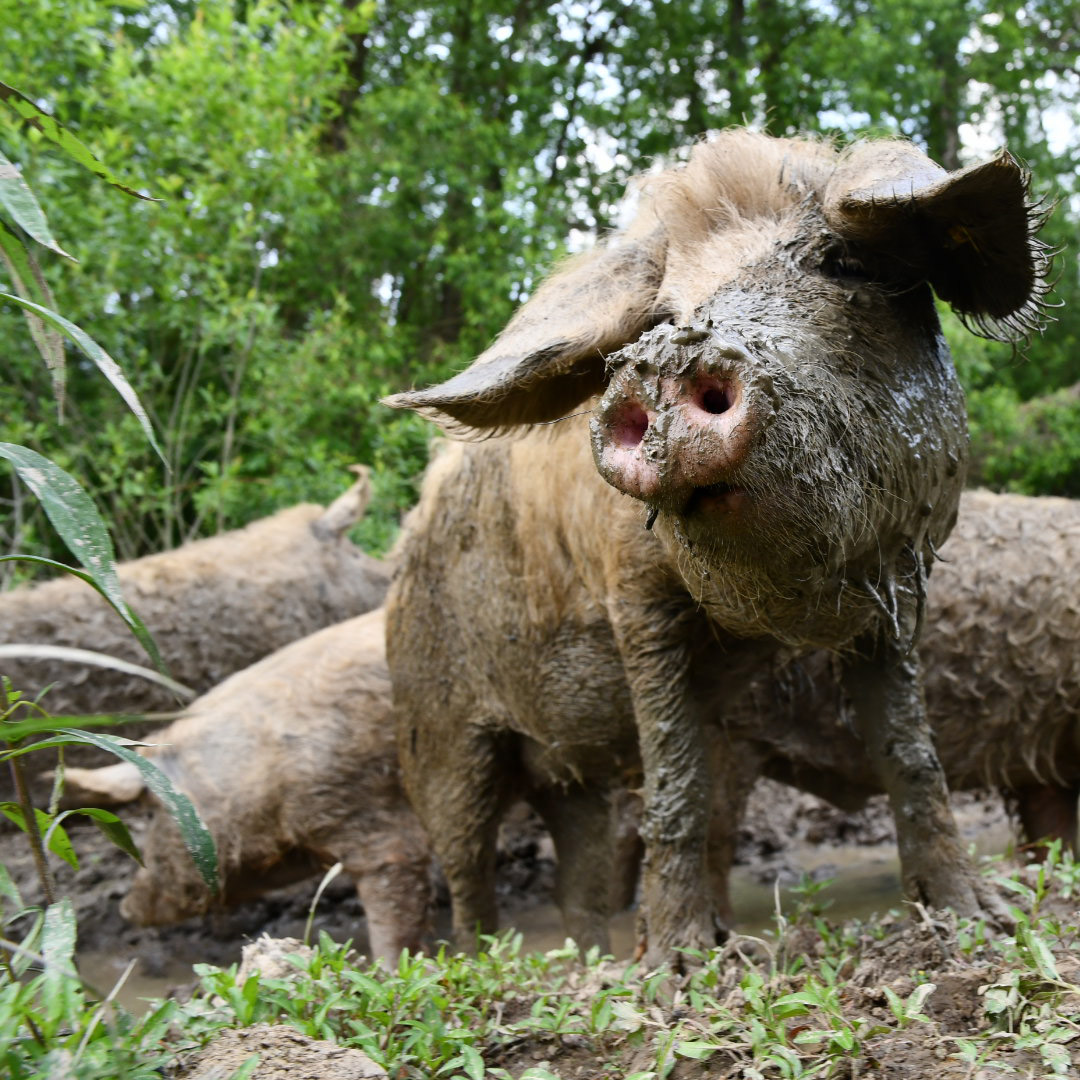 Wool Pigs
The original Turopolje pig is an old, medium-sized breed with blonde fur. Their appearance is characterised by long drooping ears, strong legs, and a curly tail. Living outdoors year-round as they do, with pasture constituting most of their forage, they grow slowly for up to 2 years.